Create a custom piñata to match your party's theme
This post may contain affiliate links. Please see full disclosure here.

My youngest daughter's birthday is on Cinco de Mayo which makes having a piñata a must-do! Even at her first birthday party before she can stand unassisted, I still had to get one for the older siblings that accompany the babies that were invited. The Cinco de Mayo theme was incorporated to the rest of the 1st Birthday party celebration. I mean, what's a birthday party without a piñata, mariachi music, and Tex-Mex food? No matter what restaurant this kid goes to on her birthday when she's older, there will always be a party and happy hour margaritas.
While I did plan a Cinco de Mayo theme, I still wanted cute girly baby color decorations. I didn't want just any random-shaped piñata or a 1-shaped piñata with every color in the rainbow. Multicolored piñatas are just as bad as multicolored Christmas lights. (that's another post)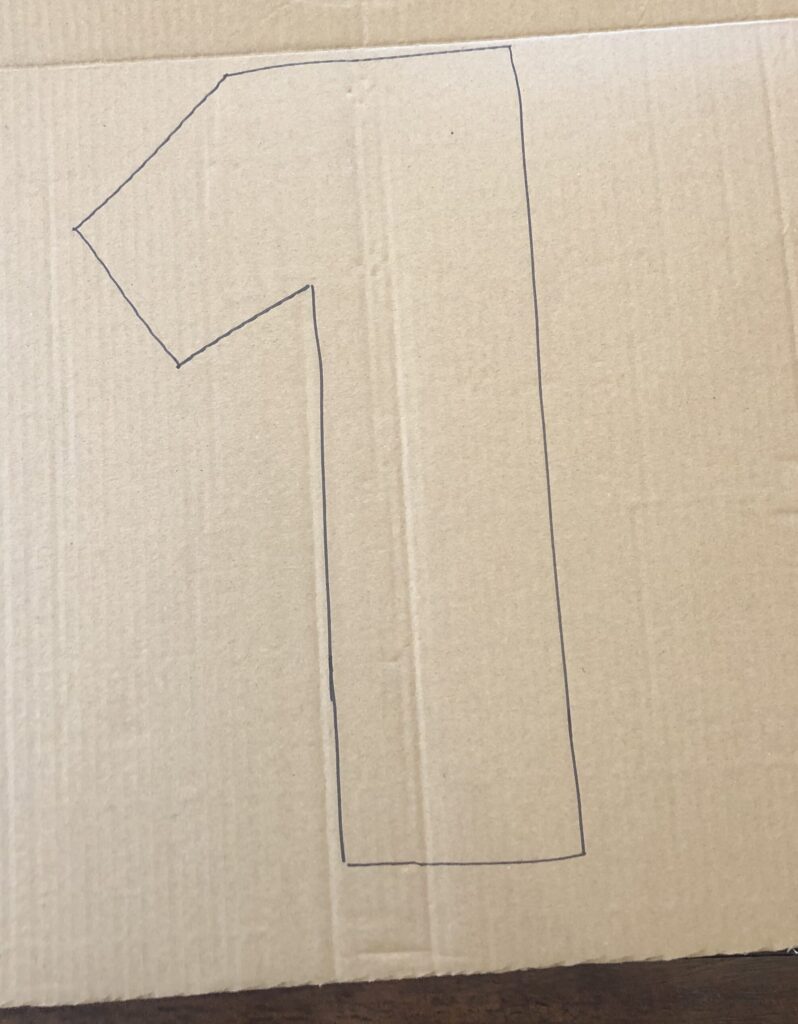 Step 1 – Draw your design on cardboard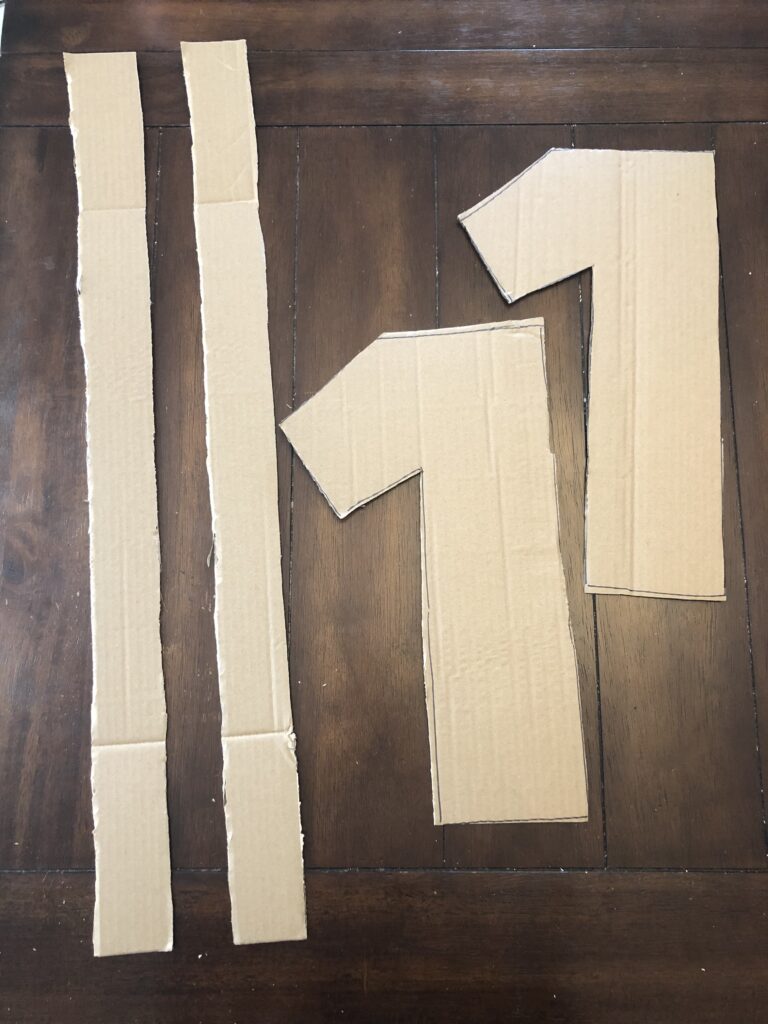 Step 2 – Cut out a second design for the back and 2″ strips to attach the 2 pieces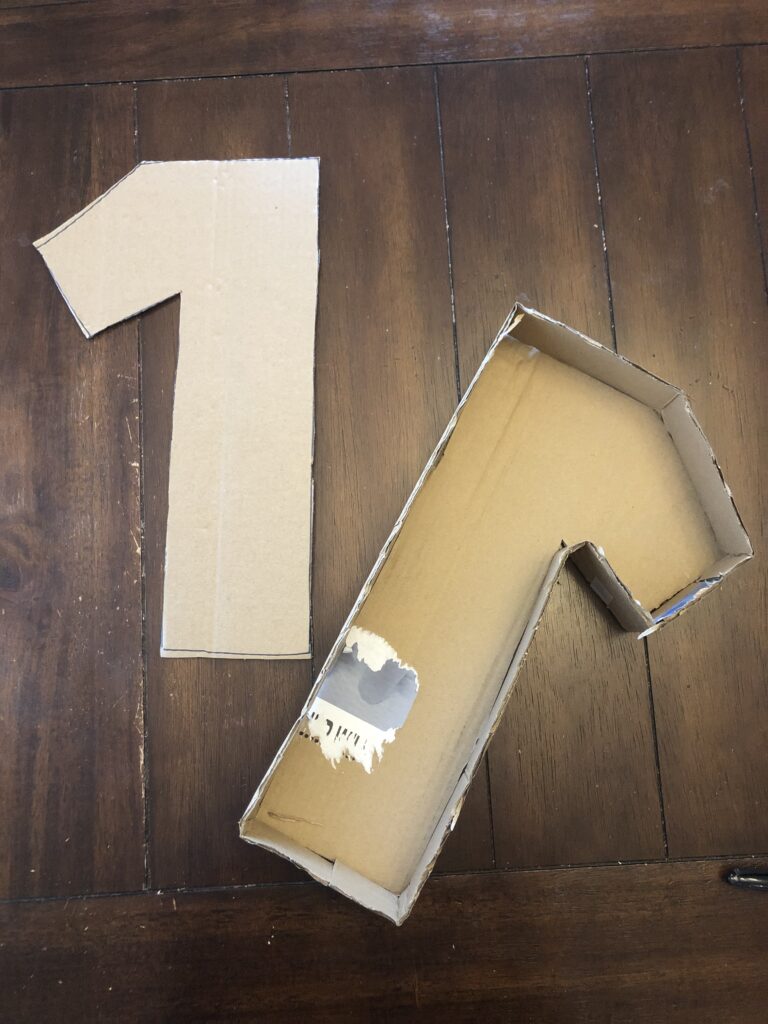 Step 3 – Attach the strips to one of the designs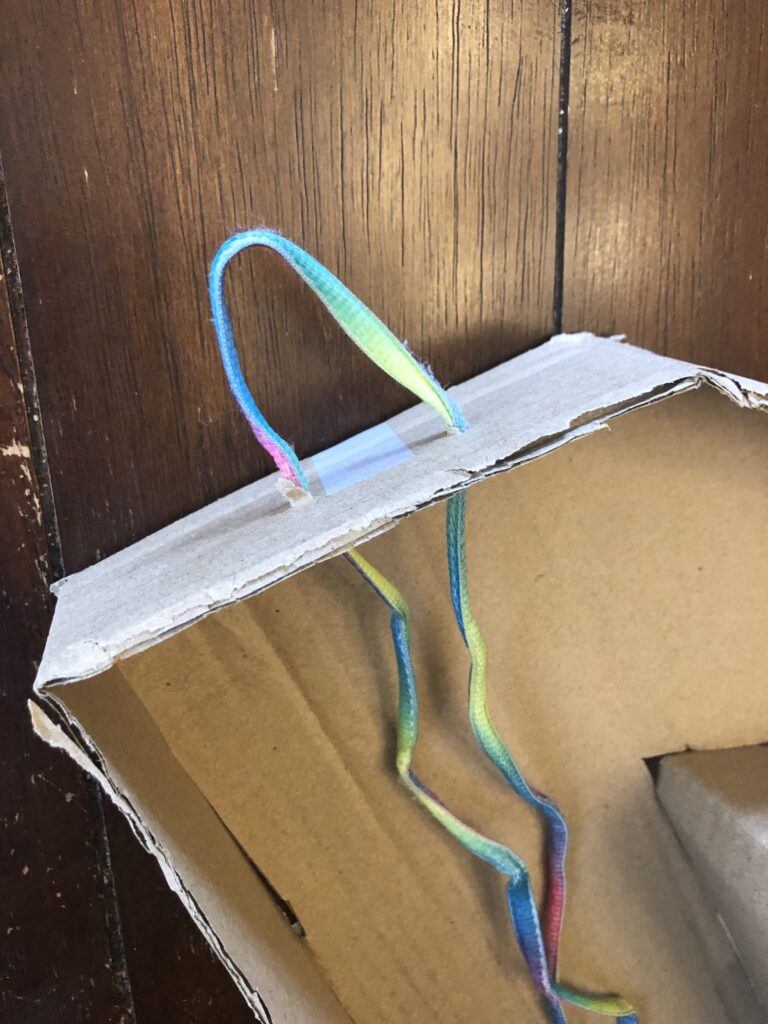 Step 4 – Poke holes in the top of the piñata and put a string through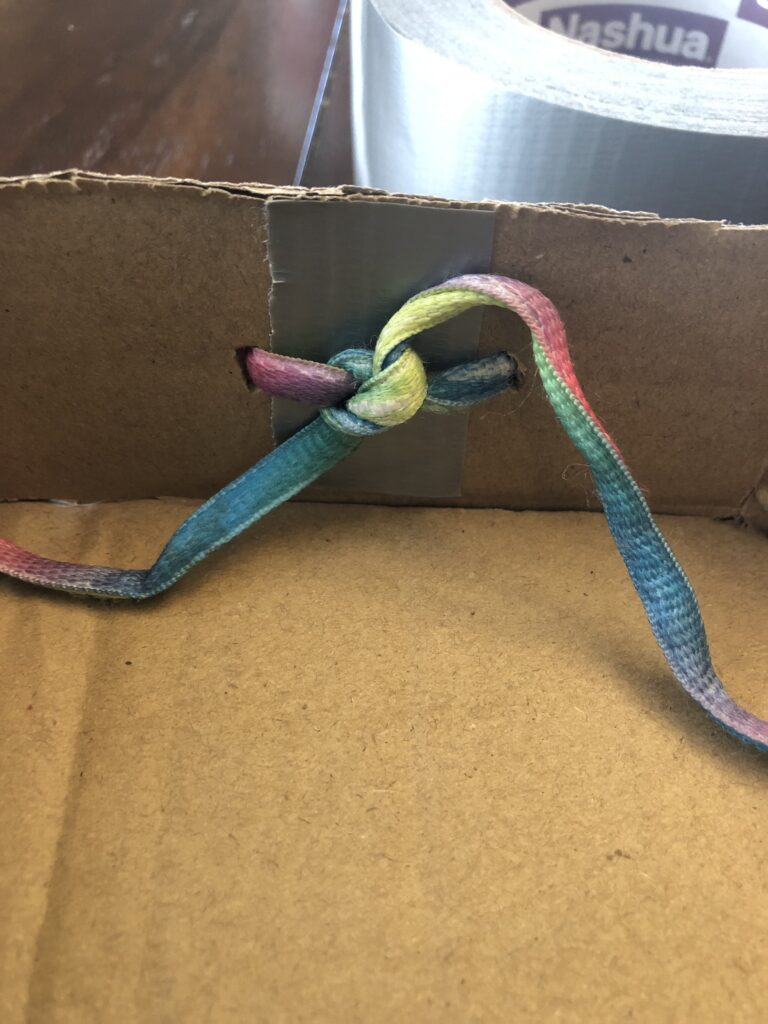 Step 5 – Tie the string tight and put duct tape to secure the string from ripping through when hung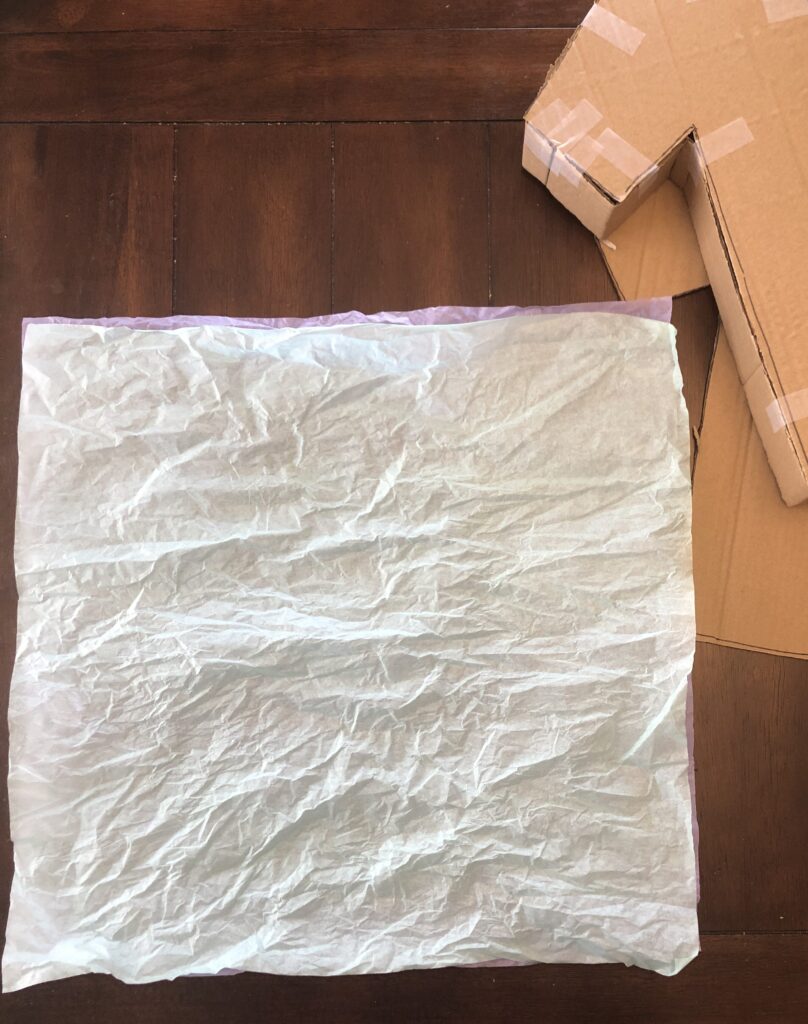 Step 6 – Flatten multiple pieces of tissue paper together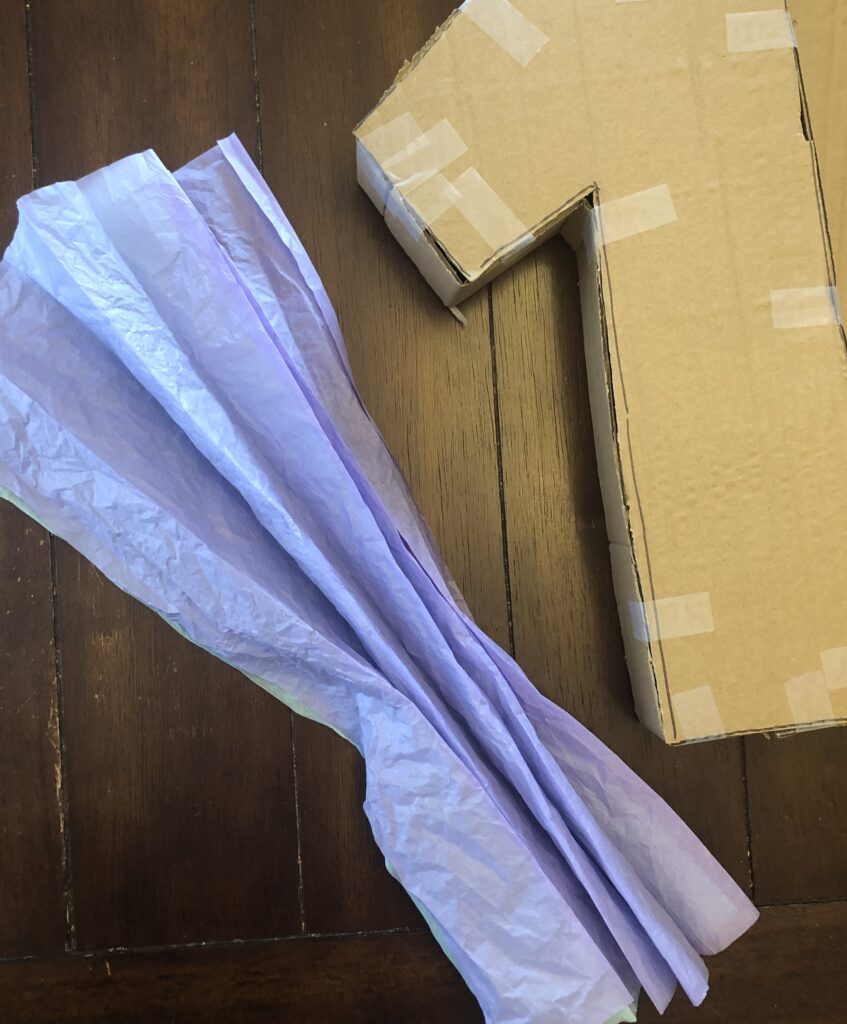 Step 7 – Fold the tissue paper like a large fan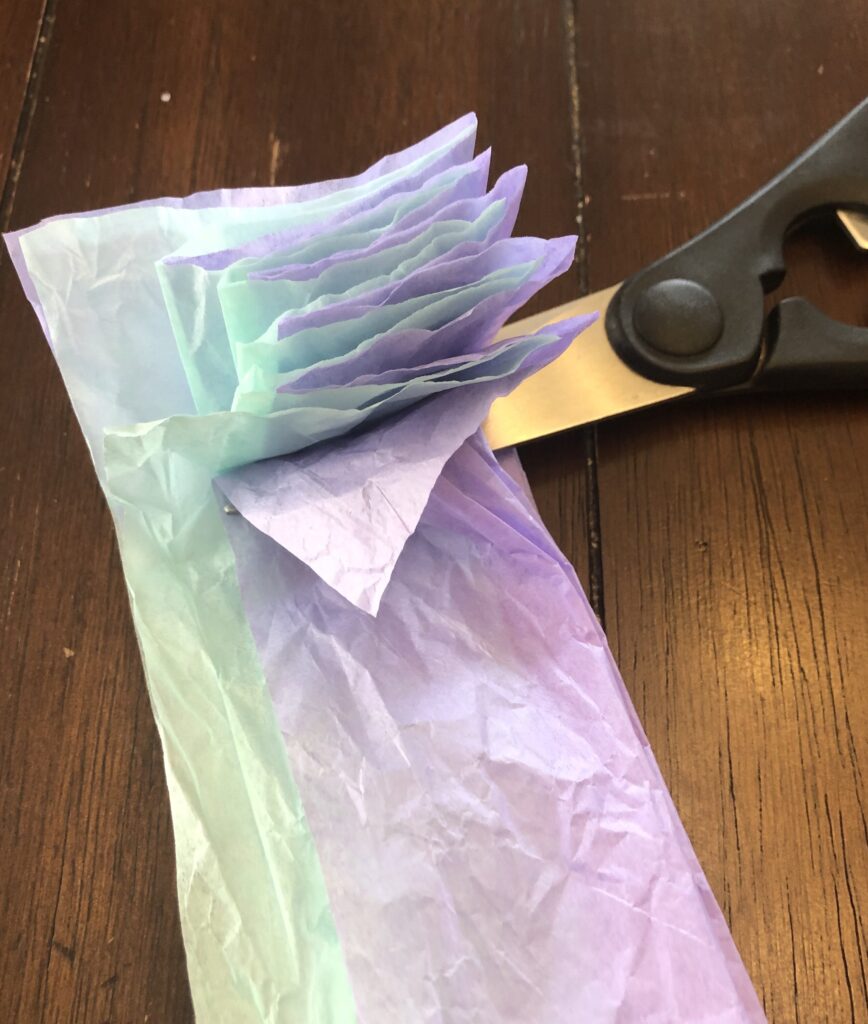 Step 8 – Cut the tissue paper from top of fan in 2″ strips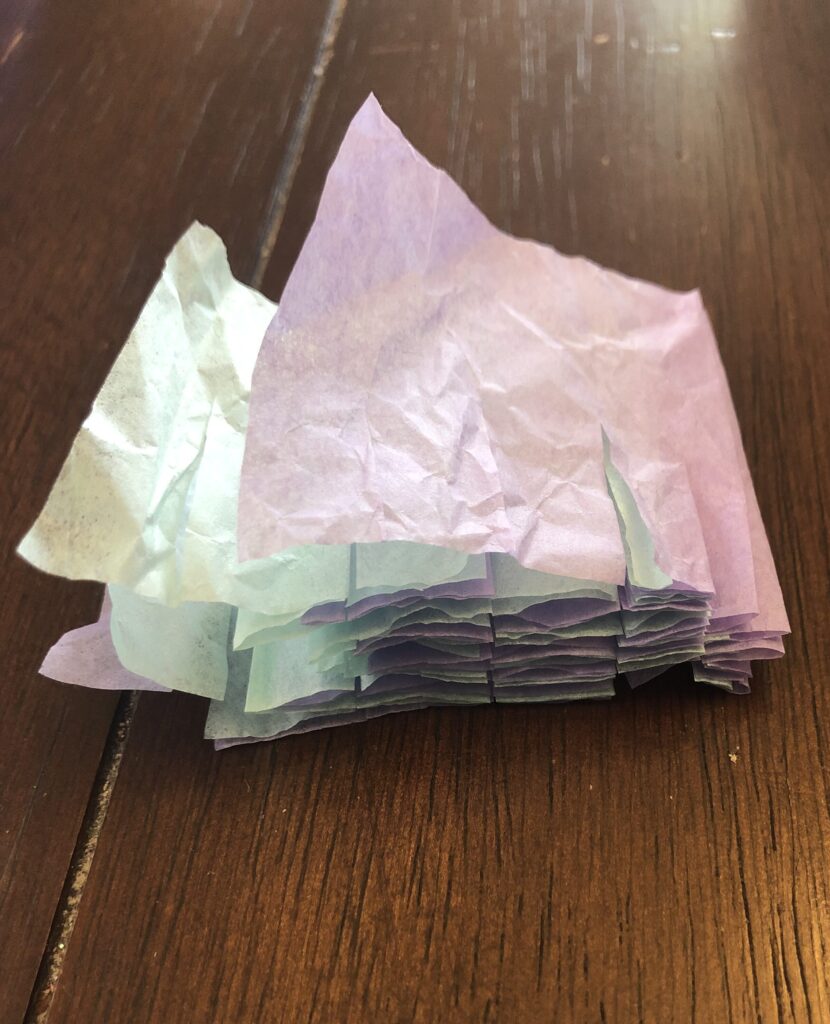 Step 9 – Cut slits halfway up the strip of paper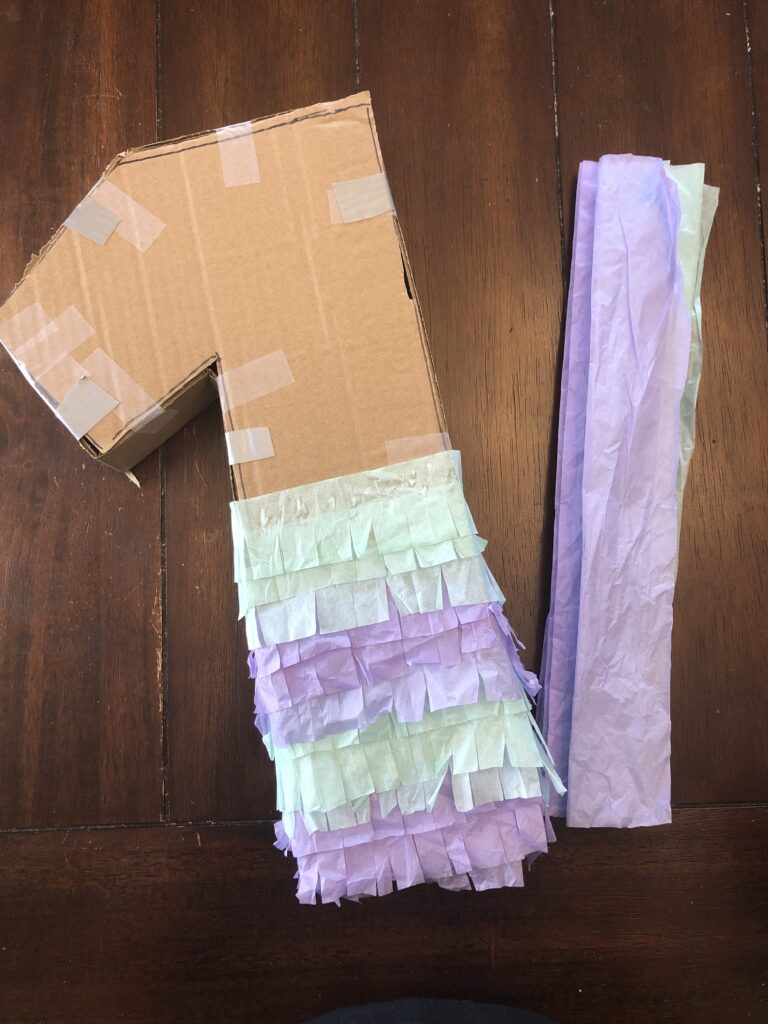 Step 10 – Unfold the tissue paper and glue it on the pinata. Start from the bottom and work your way to the top
My baby's first birthday was going to have colors of lilac and aqua and nothing else. So, I decided to make my own dang piñata. Fortunately, I was able to snag a very large box from work.
So, I'm that mom that saves tissue paper from gifts because I'll go to the store to buy gifts and yet I always forget the bag and tissue. My bag and tissue hoard in my closet always comes in handy. What doesn't come in handy is when I procrastinate so much that I get the gift on the way to the party. Then I'm usually going back into the store for the bag and tissue. (insert eyeroll/facepalm emoji)
* Side note and pet peeve… I only use bags for non-Christmas gifts. Festive wrapping paper is what makes the pile o' presents under the tree so pretty and stackable. Pretty difficult to stack gift bags under the tree. Caveat to my rule – small Christmas gift bags are good for yummy baked goods for co-workers and teacher gifts. End rant*
Due to my tissue hoarding habit, I naturally had both the light purple and aqua colors in my stash.
Now, where do I get lots of candy and trinkets? Hoping that other moms in my local online group were like me and ration their child's candy, I posted on the group and asked, "Where can I get bulk candy and small toys for a piñata?" Luckily one mom said she had lots of candy she still had from Halloween. Score!!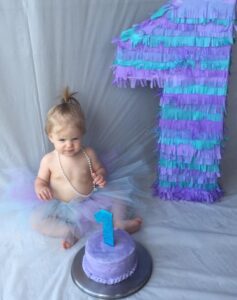 Here's my finished customized aqua and lilac piñata. I made her cake and the blue glitter "1" on top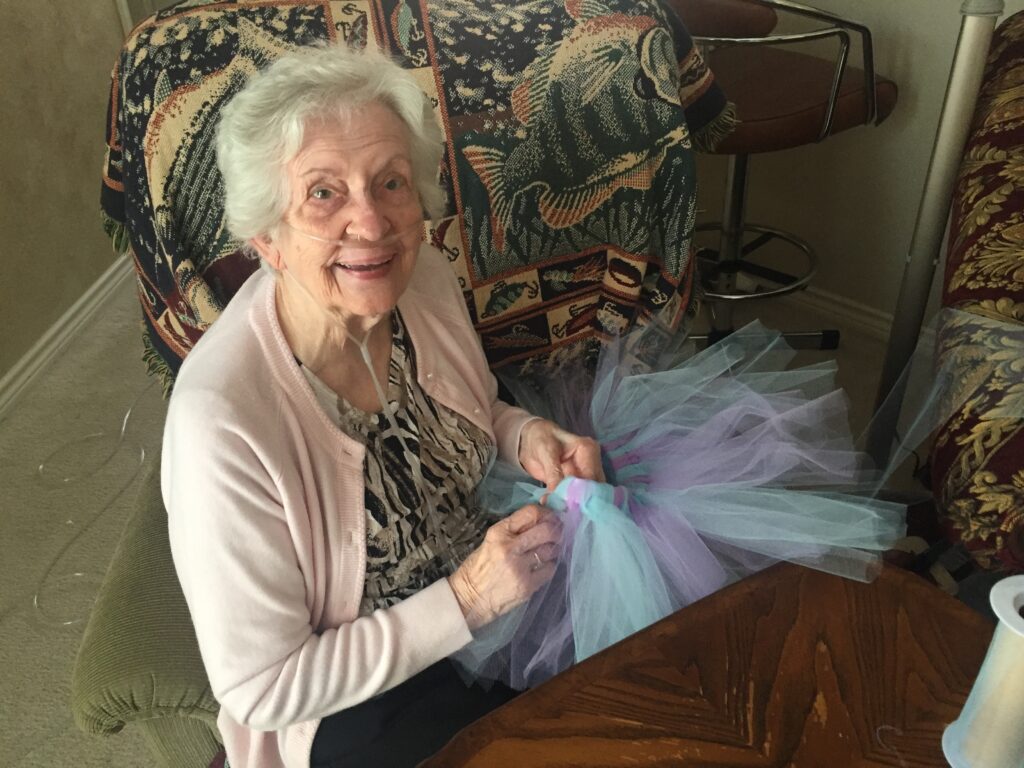 My grams asked what she could do to help so I put her to work on making the lilac and aqua tutu.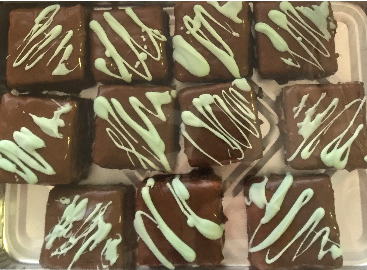 I tried my hand at petite fours as well. As you can see, they aren't as pretty as a bakery but they sure did taste yummy.
When making your own piñata is this easy, why buy one? (Unless it's some super special shaped/decorated one that would end up a total #craftfail disaster)